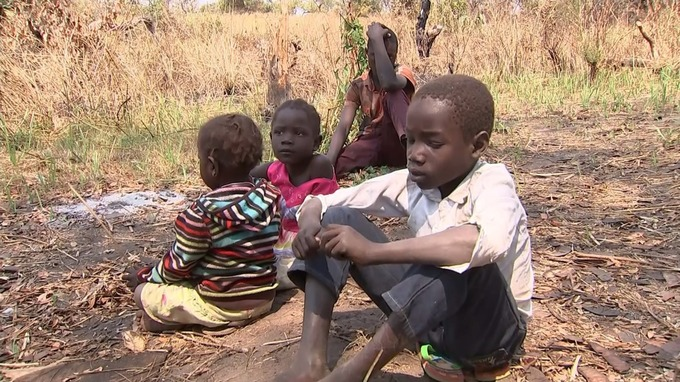 Escaping the slaughter: The young refugees who ran from South Sudan's ethnic violence
South Sudan is the world's youngest country – and its young are suffering the most. More than a million people have fled abroad from ethnic violence that has killed an estimated 50,000.
The UN Refugee Agency, alongside Ugandan authorities, runs what has become the world's second largest refugee camp. Bidi Bidi is home to 270,000 people – and it seems each of them is a witness to extreme brutality.
"It's war and our parents die," says Lena, a 16 year old refugee traumatized by the deaths of her mother and father. "There are many orphans here."
The United Nations is sufficiently concerned at the escalation of violence to warn of the potential for genocide. However, the UN Security Council failed to agree an arms embargo on the country.
The UK government has provided more than £100m in aid to South Sudan this year and British troops are due to bolster the United Nations peacekeeping mission in South Sudan in the months ahead. But by then, there might be little peace to keep.