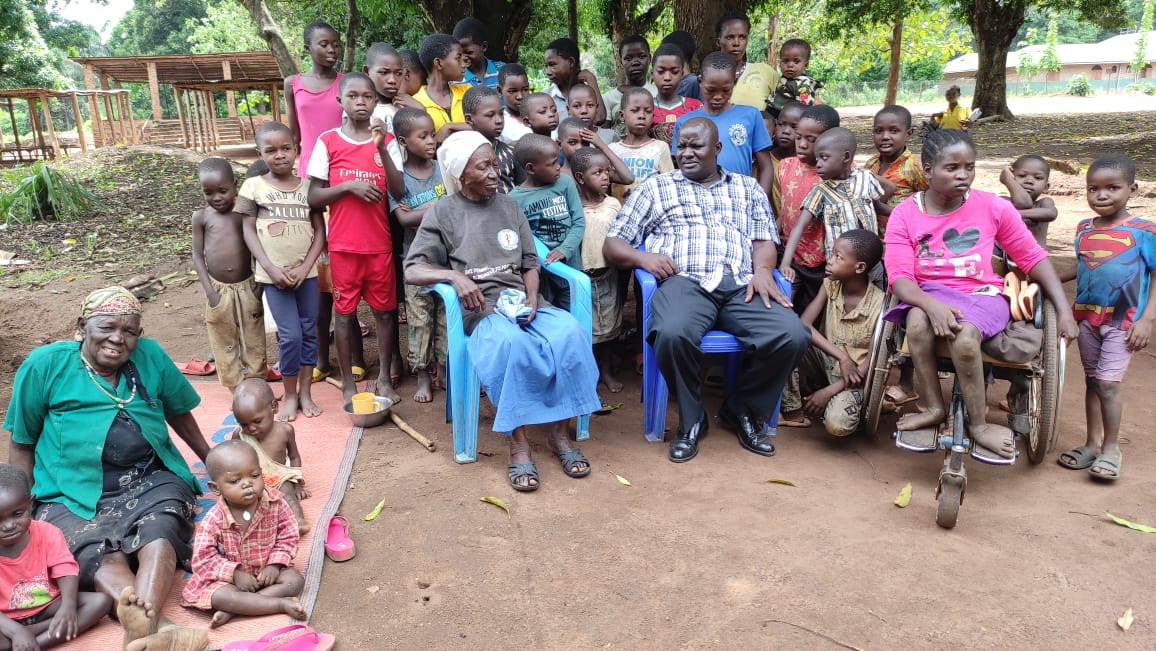 Food Deliveries, More Orphans, and a New Home on the Horizon
The children of Saint Bakhita Orphanage continue to be sustained by your compassionate support. Recently a generous food delivery was made to supply the needs of 70 children who depend on this care as their lifeline.
For those not familiar with Saint Bakhita, Sister Bianca Bii is the courageous matriarch of Saint Bakhita Orphanage, who steadfastly held the children together through a tumultuous year, supported by faithful sponsors and donors who stood with them throughout.
From fleeing violence near their orphanage, to surviving life in a refugee camp, and returning to their home only to have to flee once more, the unshakeable Sister now oversees the children's care in their new, more stable location of Nzara.
Caring for More Orphans
Now even more children have come to Sister Bianca for help and care. She has raised generations of orphaned and abandoned children, and with your help, St. Bakhita Orphanage provides them with food, clothing, shelter, clean water, basic medicines, and the chance to go to school. Each one is loved and valued, and no one is turned away.
Imagine how comforting that sounds to a traumatized child who has just lost everything.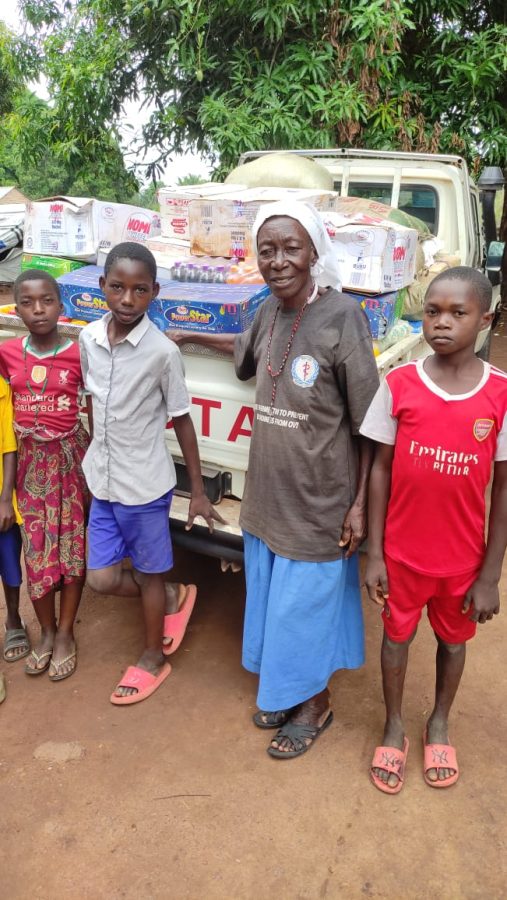 Recently, Sister Bianca took in 30 more orphans who came to her in Nzara. The group that now totals 100 children is temporarily living in tents – a necessary move when the orphans had to be relocated quickly to Nzara for their safety.
The tragedy of orphans in South Sudan is a crisis of epidemic proportion. War, internal violence, poverty, disease, famine – all these factors contribute to children suddenly facing life in a perilous world alone. The reality is, they can't survive alone very long.
But Sudan Relief Fund is there to stand with Saint Bakhita Orphanage. Because of your support, we've been able to provide additional food at a critical time to meet the needs of more children.
A New Home on the Horizon
We're also grateful to share that because of our steadfast supporters, a permanent housing solution for the children in Nzara is in the works! Our local partners identified a piece of land they believe will provide a successful location for the orphans' future home, and plans for construction are underway.
On April 19, Sister Bianca joined Bishop Eduardo Kussala and others as a ceremonial groundbreaking event was held to bless the land and construction of the project. Sister Bianca expressed her joy at the groundbreaking of the plot, saying she is "grateful to the partners for the support of the construction, and that it will provide a safe and conducive environment to take care of the orphans."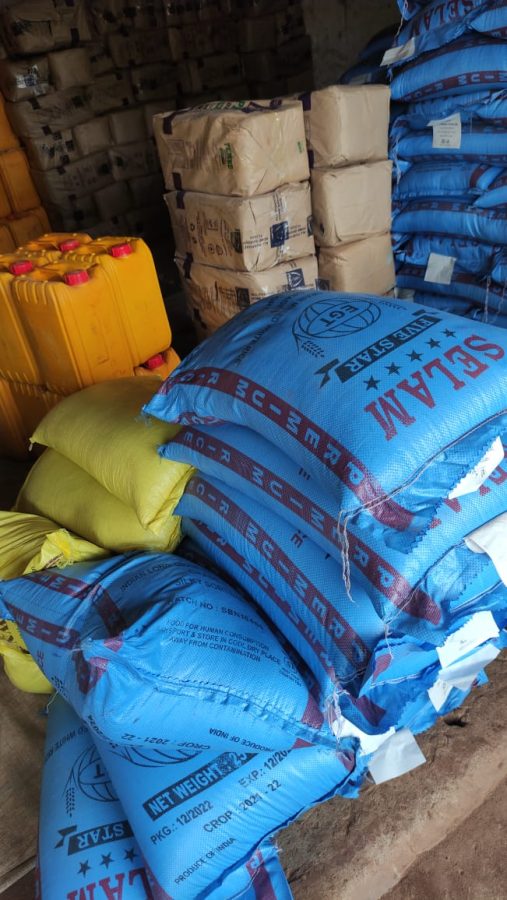 The building will contain two dormitories (one each for boys and girls), a kitchen, staff quarters, and a multi-purpose hall. Bishop Kussala praised that the new home for the orphans will "promote health, education, and children's empowerment," adding that helping an orphanage is like transforming the world.
That's what our donors do – transform the world for children who have lost theirs. We're immeasurably grateful to our donors who faithfully sponsor the orphanage with monthly support. And to everyone who has shared a compassionate gift for children who would be lost and alone without it.
Breaking News in Sudan
Many have followed the breaking news in the northern nation of Sudan. It's feared the fighting in Khartoum could further disrupt food supply shipments and worsen the severe hunger crisis already facing South Sudan this year.
Another effect of the fighting is an influx of refugees from the north, heading or returning to South Sudan to escape the conflict. The struggling nation of South Sudan is reeling from deep humanitarian challenges of its own and scarcely equipped to accommodate mass numbers of refugees who are already arriving.
At present the volatile situation in Sudan has not affected the children of Saint Bakhita Orphanage, who remain in a safe location and are provided for at this time by the generosity of sponsors and donors.
We offer heartfelt gratitude once more for your critical role in sustaining the lives of so many orphaned children at Saint Bakhita. Your commitment allows the light of Saint Bakhita Orphanage to shine as a place of hope for heartbroken children who have nowhere left to go. If you would like to help Saint Bakhita's orphans, please go here.