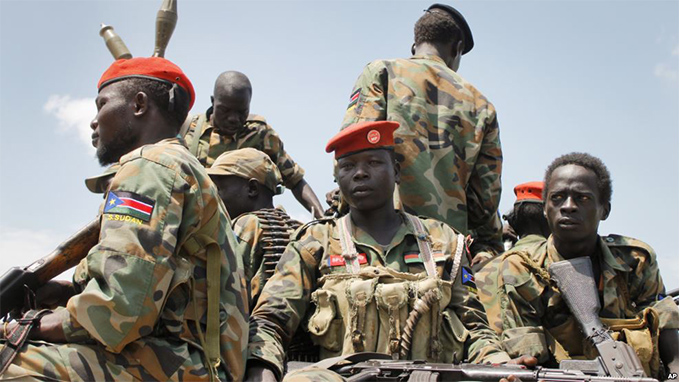 Fresh Clashes near South Sudan's Oil Hub of Malakal
Fresh clashes broke out around South Sudan's second-largest city of Malakal, the latest turn in the struggle for the capital of the oil-producing Upper Nile region.
The United Nations said Malakal was largely deserted after civilians fled the fighting.
"The rebels had been trying to provoke the Sudan People's Liberation Army (SPLA) all this time because the SPLA has been given instruction not to wage offensives against the rebel forces," said military spokesman Colonel Santo Domic Chol. "This is in line with the call by the president for the national dialogue," he added, referring to a presidential directive on dealing with the rebels.
However, rebel spokesman William Gatjiath Deng said government troops launched several attacks on rebel positions.
"In the fight this morning, [the] Juba regime suffered heavy losses in human and material, as bodies of the Juba regime soldiers lie everywhere," he said in a press statement.
Neither Chol nor Deng had casualty figures.