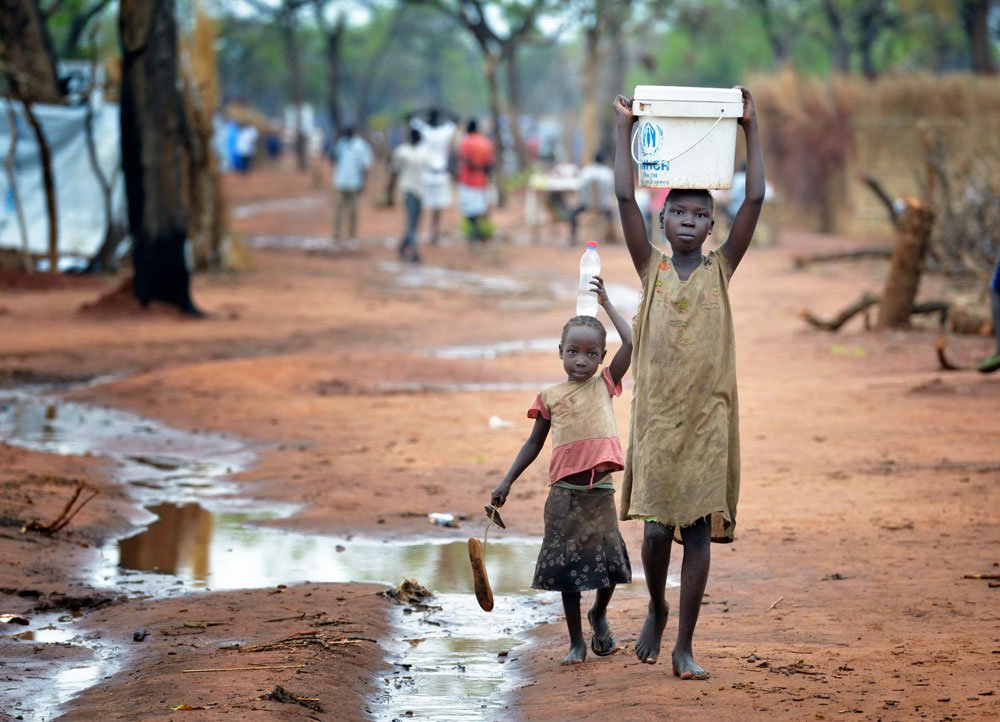 How Many Refugees Can Fragile South Sudan Absorb?
In a country greatly lacking infrastructure and already facing a severe food shortage this year, South Sudan's borders continue to swell with massive numbers of Sudanese refugees pouring in daily to escape war in the north.
Overcrowded Camps
As of July 4, nearly 150,000 people have crossed points of entry into South Sudan. One in every five was identified as vulnerable, including unaccompanied children, the severely elderly, pregnant mothers, or those in need of medical attention, according to an OCHA report.
Many are identified as malnourished from their journeys, arriving at overcrowded camps with weakened immune systems which make them at risk for disease. Already measles outbreaks are reported and vaccination campaigns are underway in refugee camps, along with training in infection prevention and control.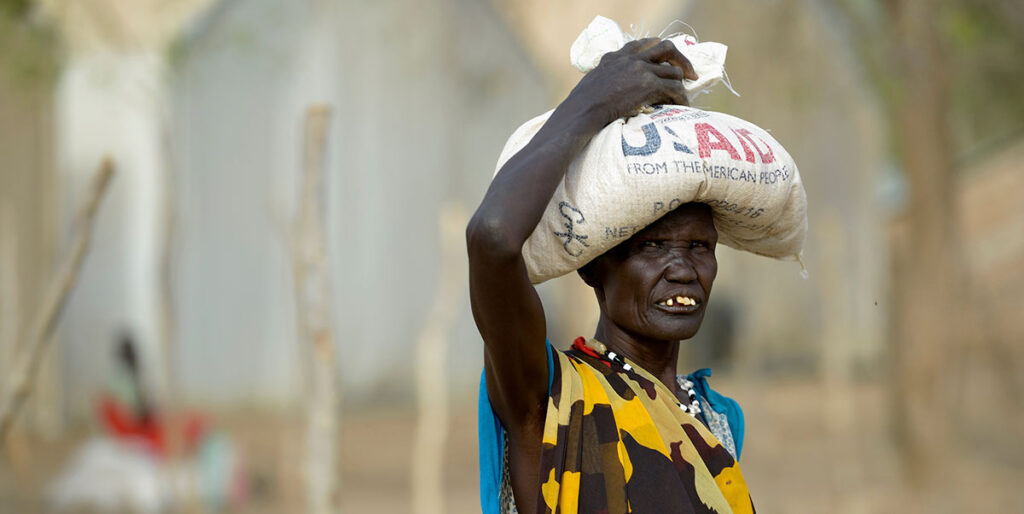 Woman carrying supplies on her head: At least one in five refugees arrive malnourished, while aid organizations contend with disrupted transportation routes to deliver food relief.
Rainy Season
The onset of rainy season further compounds transportation efforts, both to distribute desperately needed supplies, as well as help refugees continue on to destinations beyond the camps, since many are native South Sudanese who fled to Sudan years earlier during the civil war. With some of the worst road systems in the region, the rains turn what routes there are into layers of mud impassable to most vehicles.
Disrupted Food Supply
The conflict in Sudan also disrupted major food supply routes. Juba and Wau in Central Equatoria and Western Bahr el-Ghazal states are scrambling to serve as new hubs for food distribution to the northern regions of South Sudan, as food prices in the nation continue to skyrocket.

Strain On Water Sources
Between 90,000 – 120,000 liters of water are required every day in Upper Nile State according to a report by OCHA, and 50,000 liters daily at the Renk border camp alone. Food, shelter, and sanitation are considered areas of great urgency, with humanitarian and government partners working to address the burgeoning needs.
Child protection is of growing concern, particularly among separated or orphaned children, to prevent exploitation of children and vulnerable girls. At some entry points, efforts are underway to identify those at greatest risk with wristbands and prioritize their transportation to secure locations, or connect them with caseworkers to pursue reunification with family members.
Youths Escaping Forced Recruitment
Another concerning trend is the arrival of single youths, students, or recent graduates seeking asylum in South Sudan to avoid forcible recruitment into the Sudanese conflict. Many of the incoming Sudanese are from urban areas near the capital, not trained or equipped to survive the agrarian lifestyle more commonly found in South Sudan.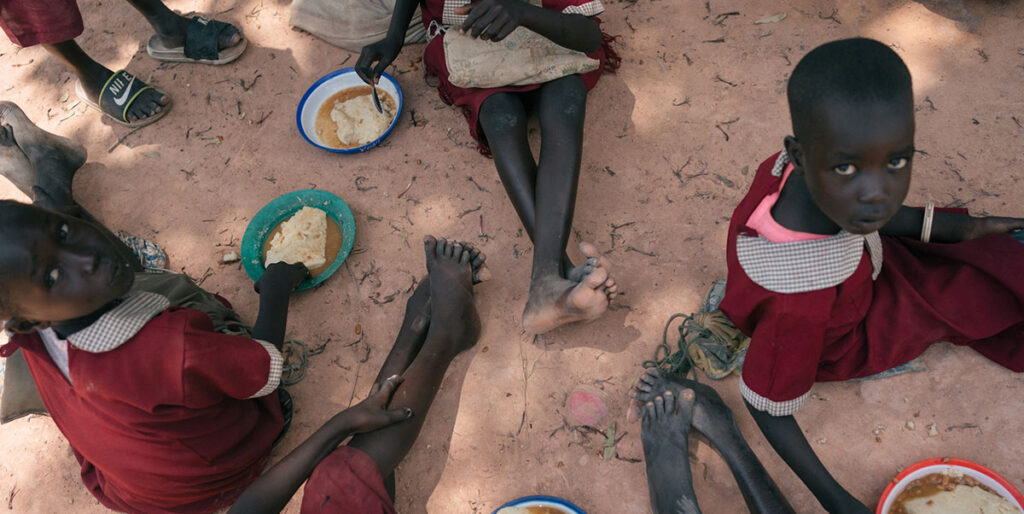 Little girls in matching dresses sitting on the ground: As numbers in the camps swell far beyond capacity, concerns grow over child safety and exploitation.
Help Needed Immediately
As humanitarian organizations rush to prepare for thousands of additional refugees anticipated to keep arriving, concerns about reaching the tipping point for South Sudan's strained resources remain an underlying source of apprehension. Continued dependence on outside aid is paramount.
With your help, Sudan Relief Fund is poised to distribute refugee kits to families in need across camps in South Sudan. Refugee kits are inexpensive but invaluable resources that provide the emergency supplies desperate and displaced people of all ages need to survive. If you feel moved to help in this growing humanitarian crisis, please go here today to send help: https://sdnrlf.com/campaigns/displaced-sudanese-overwhelming-south-sudan/.