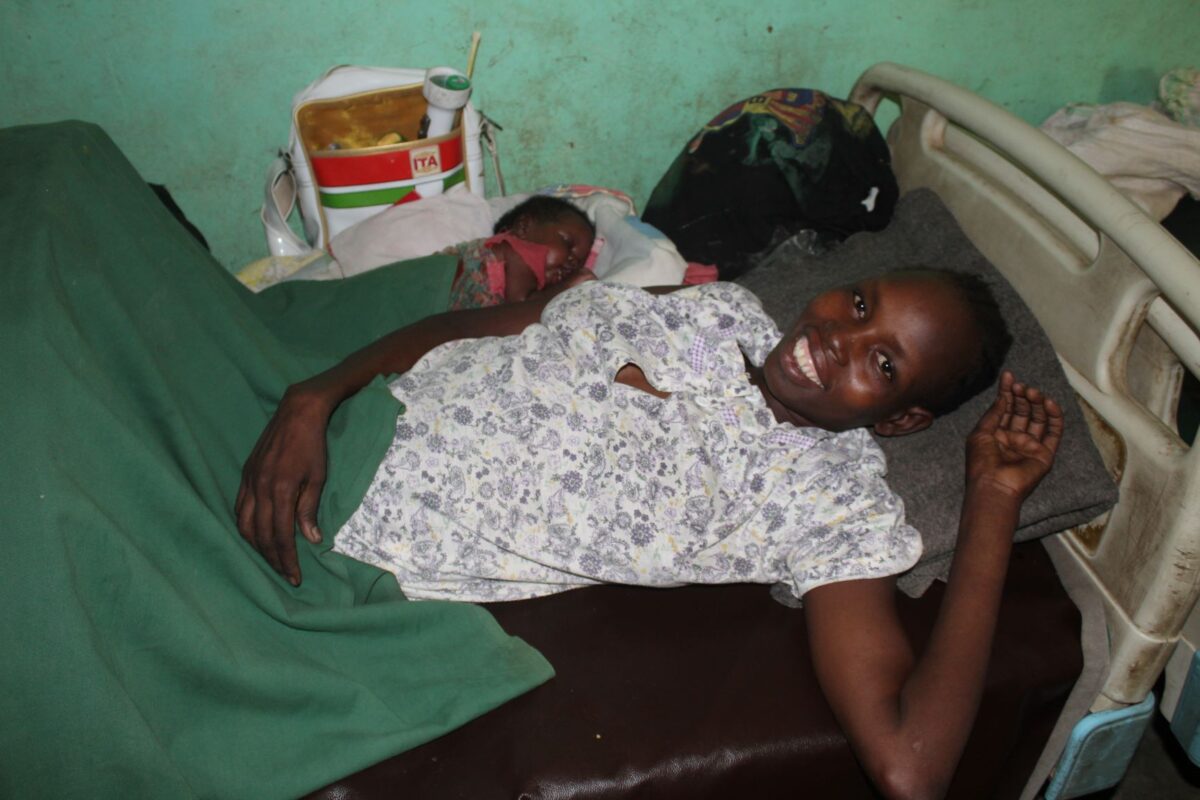 Marsa
Pregnant Mother Stricken by Poisonous Snake Bite
When most expecting mothers are two weeks from delivery, they're busy making sure everything is ready for the new baby's arrival. Something no mother prepares for is suffering a potentially deadly bite from a poisonous snake.
That's the scenario a terrified Marsa found herself in as she cleaned the house that morning. Poisonous snake bites are a continuous threat in South Sudan, especially at night. This one had taken refuge inside Marsa's house during the night, and she unwittingly encountered it in the morning. Marsa suddenly incurred a poisonous bite in one strike before she barely had time to realize what was happening.
Instantly filled with concern for the life of her baby as well as her own, Marsa was taken immediately to a nearby herbalist known for removing poison from people bitten by snakes or scorpions. She stayed at the treatment facility for two weeks. During her stay, Marsa went into labor and gave birth to a baby girl she named Amiza.
Marsa was discharged and sent home, but she was by no means healed. A large, swollen wound developed around the snake bite, and Marsa was in so much pain she couldn't sleep. The wound continued to worsen, as did her pain. Marsa grew worried. How could this 25 year-old mother take care of three children and the new baby? She feared the snake bite could become fatal.
As her condition grew worse, Marsa was taken to the nearby Reka Clinic, where they kept her for three days. But she didn't improve. The clinic told Marsa to make her way to Mother of Mercy Hospital. If she could be helped, it would be there she would find the treatment she needed.
By the time Marsa arrived with her new baby girl in tow, her bite had become gravely infected and her pain excruciating. Dr. Tom Catena, a missionary doctor who directs the hospital and serves as its only resident surgeon, treated Marsa. She was not only treated for her infected snake bite, but she remained at the hospital to undergo a series of two skin grafting surgeries to repair the wounded area.
Marsa finally received the care she needed to heal. At last she knew she was going to survive, and be able to return home to be a mother to her four children once again.
As she recovers at Mother of Mercy, Marsa told Sudan Relief Fund how she's feeling so much better. She's extremely happy the pain she endured is gone, and the wound is healing well. Cradling Baby Amiza in her arms, she smiles for the first time in a long while. She looks up and says, "I want to thank God and all the friends who keep the doors of this hospital open. May God greatly bless you."
These stories of Lives Saved are made possible by your support of Sudan Relief Fund. Thank you for making a lifesaving difference for Marsa and many others who are blessed by your help.
Would you like to pray for us? Sign up for our email prayer group to receive weekly emails sharing important needs to pray for. You'll join a faith community around the globe praying to bring hope and help to suffering people in this forgotten part of the world. Click here to find out more.