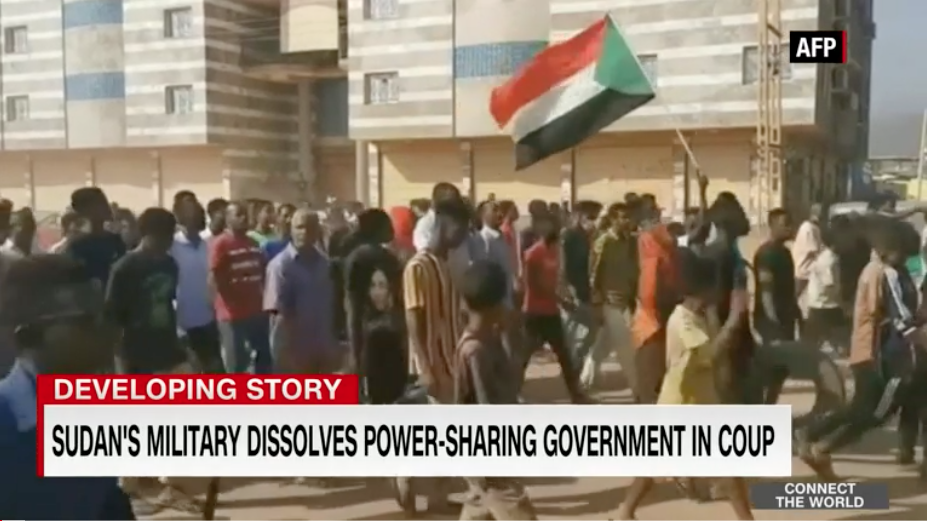 Military Takeover Dashes Hopes of Peaceful Transition To Civilian Led Government in Sudan
Sudan's fragile alliance between military and civilian groups was dissolved on Monday, October 25, when military forces under Sudan's top general launched a military takeover of the government and declared a state of emergency.
The move has demolished hopes for a peaceful transition to civilian-led power after ousting former president, Omar Al-Bashir, two years ago, following his thirty-year rule. A tenuous transitional government formed of combined military groups and civilian leaders, known as the Sovereign Council, has governed Sudan in the interim. According to the peace agreement, the military was scheduled to turn over leadership of the council to civilian control within the next few weeks.
Now led by top military general Abdel Fattah al-Burhan, the Sovereign Council was dissolved as of Monday. The country's prime minister, Abdalla Hamdok, and his wife, were temporarily detained by the military forces, but have since been returned to their residence "under tight security." Numerous other government leaders and cabinet officials were also detained, and many are still being held in unknown locations.
This is a developing story: https://www.cnn.com/2021/10/25/africa/sudan-coup-explained-intl-cmd/index.html