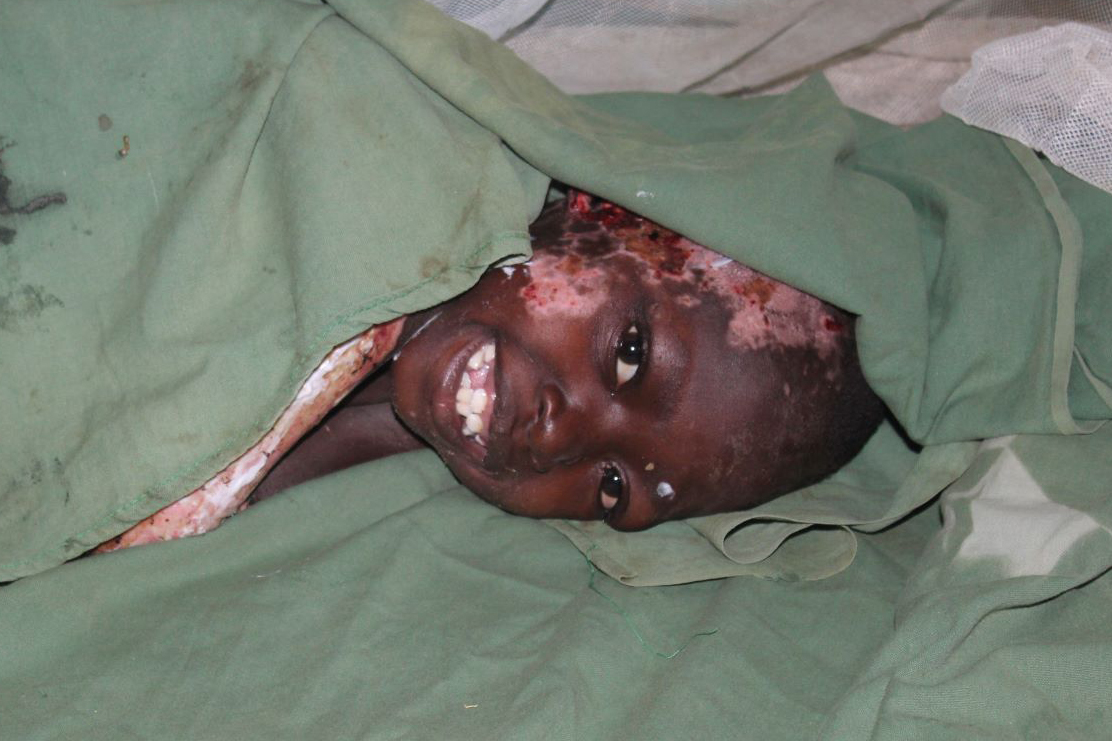 Nania and Najma
Father Braves the Flames to Pull Daughters from House Fire
The day started like any normal day. Omar kissed his wife and children goodbye as he left his meager hut for a long day at work. He never imagined the tragic events that would follow later that day and the way it would change his family forever.
After toiling for hours in difficult conditions, Omar made his way home. As he neared his village, Omar saw a bolt of lightning strike from a distance, resulting in a tremendous fire. His heart sank as he drew closer and realized the flames engulfed his family's hut.
Without hesitation, he ran towards the fire, not knowing if his wife and daughters were safe. As he pushed his way inside, he saw his wife lying on the floor. Tragically, she was killed instantly by the lightning strike. But Omar knew he still needed to save his daughters, six-year-old Nania and five-year-old Najma. He managed to pull them both out of the flames, but all three suffered serious burn injuries.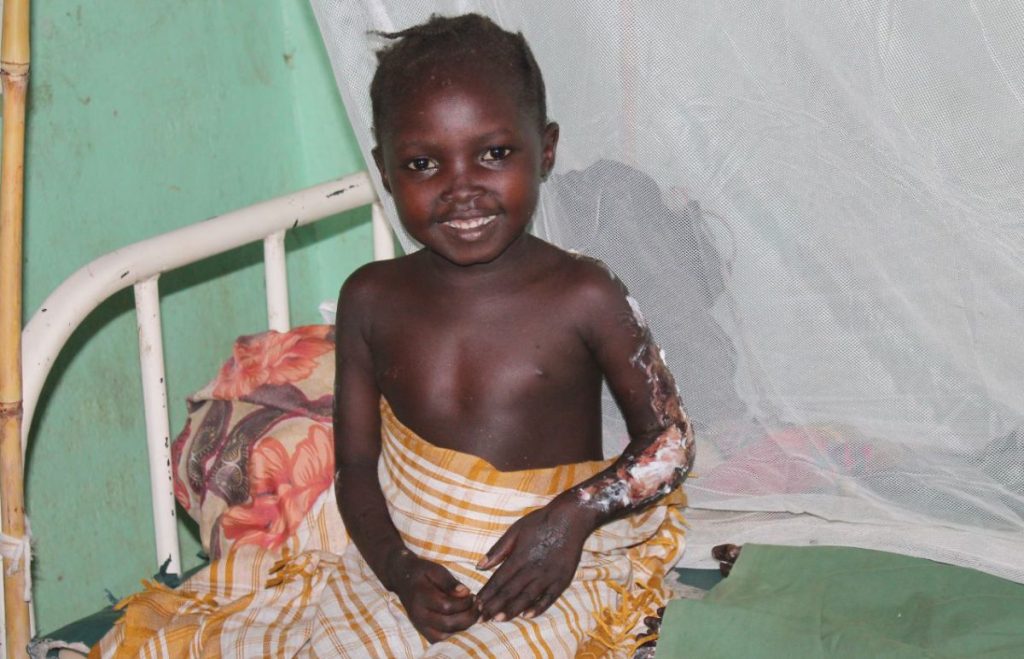 Burns are particularly volatile wounds that pose a high risk of infection and require specialized medical treatment. Omar knew where to go for help. He took his daughters to Mother of Mercy Hospital, a missionary hospital in the Nuba Mountains run for years by Dr. Tom Catena and supported by Sudan Relief Fund donors.
The girls' Auntie Samia stayed with Nania and Najma at the hospital while the little girls received the critical burn treatment they needed. Burn injuries are slower to heal and require much follow-up care, so Nania and Najma would stay at Mother of Mercy Hospital for some time.
Due to the timely, high-quality care at this facility, the girls' wounds are healing without complications. Pictured here, Nania and Najma smile sweetly. Behind the precious smiles, the emotional wounds may take longer to heal. But thanks to the care the girls received from Dr. Tom and his dedicated staff, they are recovering well from their injuries, and Omar would not lose any other members of his family.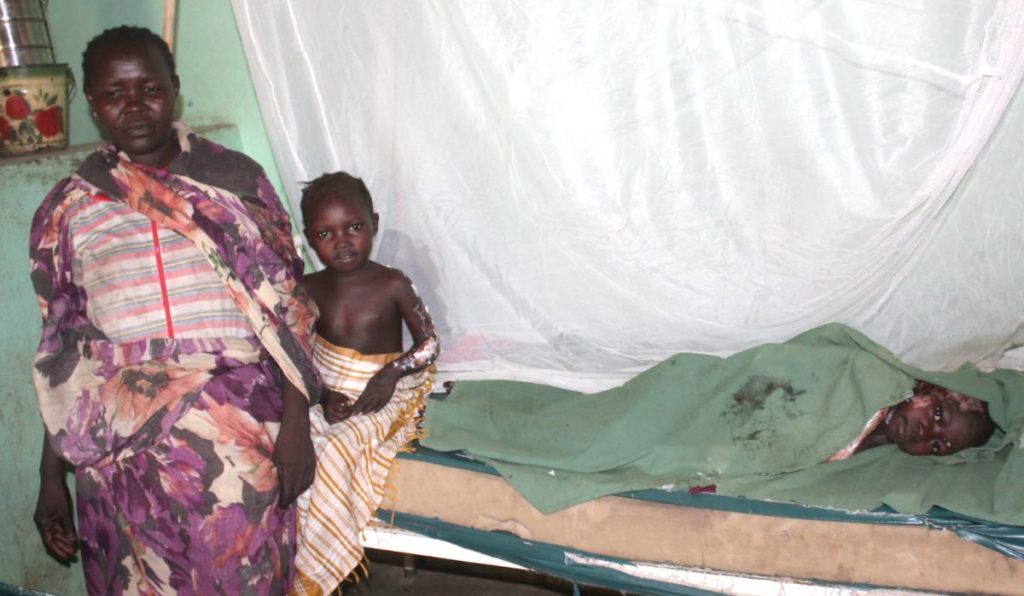 Nania and Najma's family – their father and aunt – shared how thankful they are for the critical treatment received at their darkest time of need. They're "grateful to God for saving the girls' lives," and also "to those who keep the doors of this hospital open to ease the pain of many innocent children." They added, "May God bless them all, wherever they may be."
These stories are made possible by your support of Sudan Relief Fund. Thank you for partnering with us to save lives.
---
Would you like to pray for us? Sign up for our email prayer group to receive weekly emails sharing important needs to pray for. You'll join a faith community around the globe praying to bring hope and help to suffering people in this forgotten part of the world. Click here to find out more.