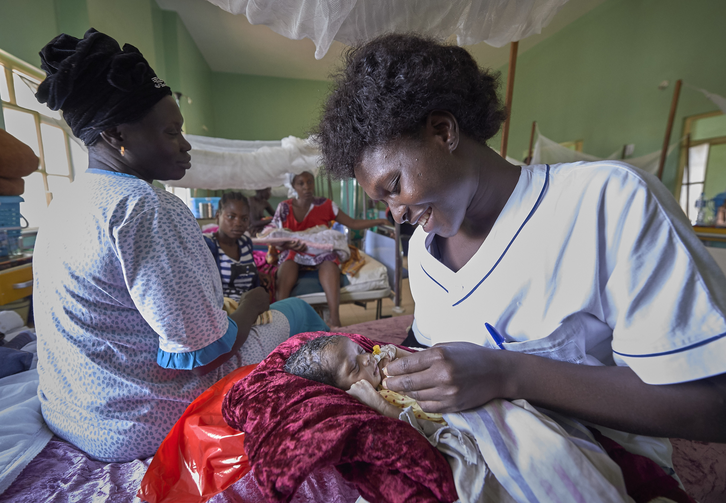 Pope Francis' Kiss: Minor Gesture or Symbol of Peace for South Sudan?
For the past several years, South Sudan's civil war has left hundreds of thousands of people dead and millions of refugees displaced from their homes. Prominent figures such as Bishop Eduardo Kussala have dedicated their time to establishing peace in the warring nation. During these trying times, even the smallest gestures, such as Pope Francis' kiss last April, have made leaders hopeful for a brighter future.
During a Vatican and Anglican church-sponsored retreat in Rome, Pope Francis lowered himself to kiss the feet of South Sudan's political leaders. To many, this gesture may not have meant much, but according to Bishop Kussala, it has led to a startling change.
Bishop Kussala said, "That gesture has made a tremendous impact on the process of peace itself because since that day, there has never been physical confrontation between the leaders, and they have kept on referring to this gesture, and they're still trying to understand its meaning."
Per Bishop Kussala, the African leaders saw the head of the church go down on his knees to kiss their feet as a shocking moment akin to divine intervention. Bishop Kussala believes that this kind gesture was an expression of something that he strongly believes will help bring about an end to the violence in South Sudan.
"We can … overcome obstacles only by humility."
Read more:
https://www.americamagazine.org/politics-society/2019/10/23/can-pope-francis-prophetic-kiss-protect-peace-process-south-sudan