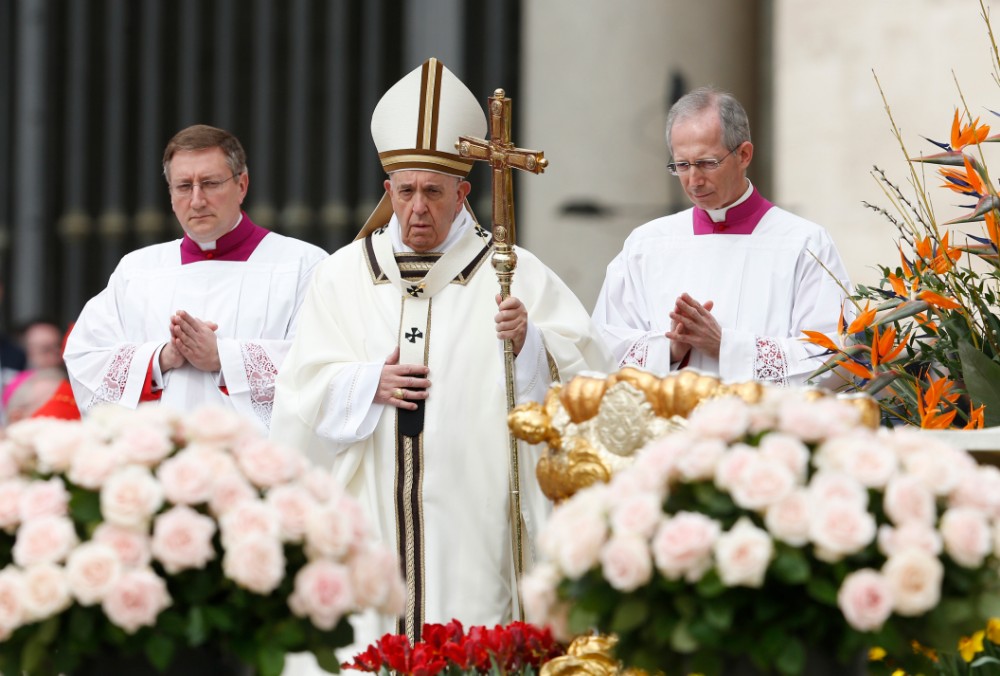 Pope says Sri Lanka attacks are "cruel violence" and pledged solidarity
Pope Francis has described the Easter Sunday attacks on churches in Sri Lanka as acts of "cruel violence" and has pledged his solidarity with the country's Christian community.
During an Easter Sunday, Urbi et Orbi address – "to the City and to the World" – Francis responded to the wave of violence that was waged against churches and some hotels across the island nation, killing more than 150 people.
"I wish to express my close affection to the Christian community, struck while it was gathered in prayer, and to all the victims of such cruel violence," he told a crowd of thousands gathered in St Peter's Square.
He addressed the Easter message to South Sudan, where thousands have been killed in a brutal civil war and millions have been left starving.
"May the Risen Lord accompany the efforts of the civil and religious authorities of South Sudan, sustained by the fruits of the spiritual retreat held several days ago here in the Vatican. May a new page open in the history of that country, in which all political, social and religious components actively commit themselves to the pursuit of the common good and the reconciliation of the nation," the Pope said.
His words came after he hosted a retreat for South Sudanese leaders at the end of which he made a dramatic appeal for them to continue their peace efforts by kissing their feet.