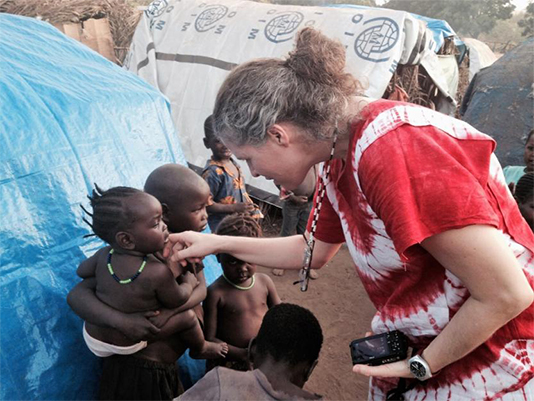 Q & A with Sr. Yudith Pereira, bringing health care, education and peacebuilding to South Sudan
The Sudan Relief Fund would like to recognize and commend Sr. Yudith Pereira for her inspiring acts of kindness, impact, and commitment to alleviating the suffering country of South Sudan. Pereira is the Assistant Executive Director of Solidarity with South Sudan; She helps run the organization's program that include projects in education, health, and pastoral institutions that empower South Sudanese people to build a just and peaceful society.
Sr. Pereira and I met last month in Rome and have worked together for several years due to the partnership we have developed with the organization. The Sudan Relief Fund is currently funding aid relief to a refugee camp in the town of Riimenze, in collaboration with Solidarity with South Sudan.
Most recently, Sr. Pereira spoke with Global Sisters Report about her daily work, the country's needs and her spirituality in the face of suffering. To read her full interview and learn more about her exceptional efforts.
http://globalsistersreport.org/blog/q/ministry/q-sr-yudith-pereira-bringing-health-care-education-and-peacebuilding-south-sudan
Neil Corkery
President