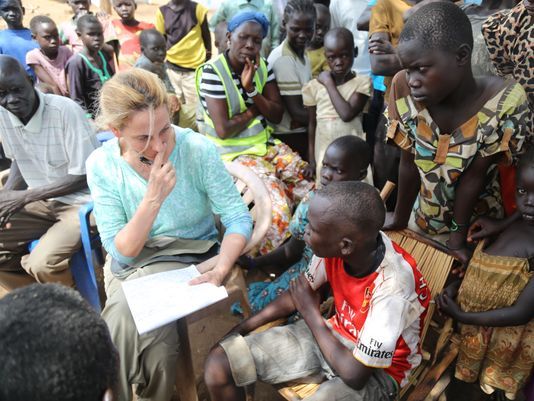 South Sudan melts down as we avert our eyes…
There are more than 700,000 refugees from South Sudan just across the border in northern Uganda. The country is on the brink of a genocide, according to a new warning – its direst yet—from the United Nations.
How many more people have to die before we decide to intervene?
The UN report issued this week, after a seven month inquiry by the United nations High Commissioner for Refugees, cites ethnic cleansing, mass rape and deliberate starvation in a country where a famine was declared last month, and displaced farmers can't plant their crops.
As in Rwanda, South Sudanese are fleeing to churches where they hope they'll be protected. And just as in Rwanda, they are not safe there either. In an interview in Kampala, Bishop Eduardo Kussala, of formerly peaceful Yambio, says 7 of his 33 parishes have become refugees for thousands – and in some places, tens of thousands.
South Sudan's so-called leaders now copy the tactics of their former Sudanese oppressors. Salva Kiir, the country's president, whose troops now rape and kill, still proudly wears the cowboy hat that was a gift from George W. Bush, who worked intensely on the Sudan peace process.
If there's to be any hope of saving the South Sudanese people from those who are running what's left of their country, the new U.S. president, Donald Trump, will have to be more engaged than Barack Obama, who said all the right words about genocide but waited until it was too late to even push for an arms embargo.
Many of the rest of us also have said more than once that we'd never stand by and let this happen again, yet here we are. "The world if busy with itself," says Bishop Kussala. But that is no excuse.