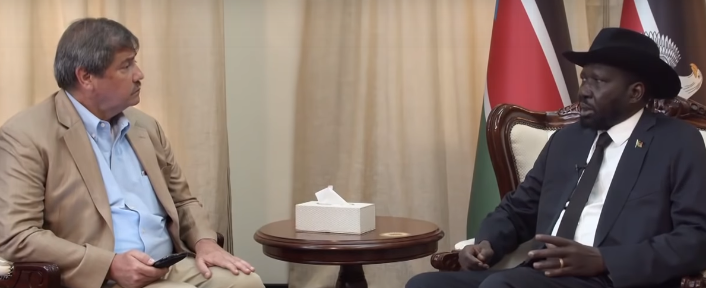 I was 'almost trembling' as Pope Francis begged me to make peace
In a surprising gesture, Pope Francis knelt and kissed the feet of several South Sudanese leaders in a plea for peace in the country.
During the two-day retreat at the Vatican, Pope Francis told South Sudanese President Salva Kiir and former Vice President Riek Machar that he was praying for them to become peacemakers despite difficulties.
Kiir said the exchange left him "almost trembling."
"I felt humbled at the humility of the Holy Father," Kiir said in an interview. "I was almost trembling because that thing has not happened before, except at the time when Jesus knelt down to wash the feet of his disciples. And it should have been the opposite; his disciples should have been the ones to wash his feet. This is what came into my mind when the Pope knelt down."
"The feelings that I had at the moment was that I should try my best when I come back to South Sudan. I should try my best to bring peace to my people, so that people reconcile among themselves, and people do not think of fighting again," Kiir said.
A five-year civil war began shortly after South Sudan gained independence from Sudan. The war has left 2.1 million people internally displaced, with another 2.5 million refugees, according to the United Nations.