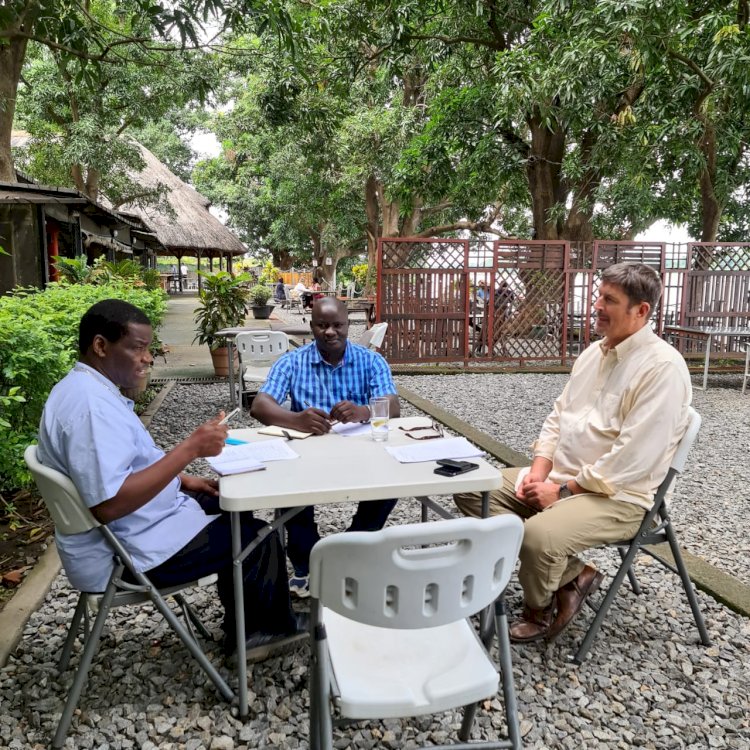 Sudan Relief Fund Promises Collaboration with Sudan Leaders to Improve Quality of Life
Covid-19 has taken a massive toll on the world, but the hardest hit regions are those of Africa, where life-saving medicine, clean water and food, and proper education are scarce. Sudan Relief Fund's Director of Operations David Dettoni wants to make it clear that they have not forgotten about the world's youngest country and that help is on its way.
Recently, David visited South Sudan's capital, Juba, to meet with Bishop Eduardo Kussala and to discuss new, vital initiatives to help the country. They talked about the needs of the diocese as well as numerous other projects that desperately need funding in South Sudan. According to David, the Catholic Diocese of Tombura-Yambio needs all the help it can get to improve the quality of life for the people, from additional funding for schools, to life-saving medicine and clean water.
"Since we started working with the diocese 12 years ago, we have sponsored the construction of several school expansion projects and supported the local St. Teresa Hospital, among many other programs. However, there is so much more work to be done."
David has continued his journey throughout the South Sudan region, and he has met with the refugees in the Bidi Bidi settlement camp – one of the largest refugee camps in the world. This has allowed him to get a clear look at the situation on the ground so that he knows where to help focus Sudan Relief Fund's efforts moving forward.
Learn more about David's recent visit here:
https://rurugene.com/sudan-relief-fund-promises-collaborations-with-south-sudanese-leaders-working-towards-improving-peoples-lives