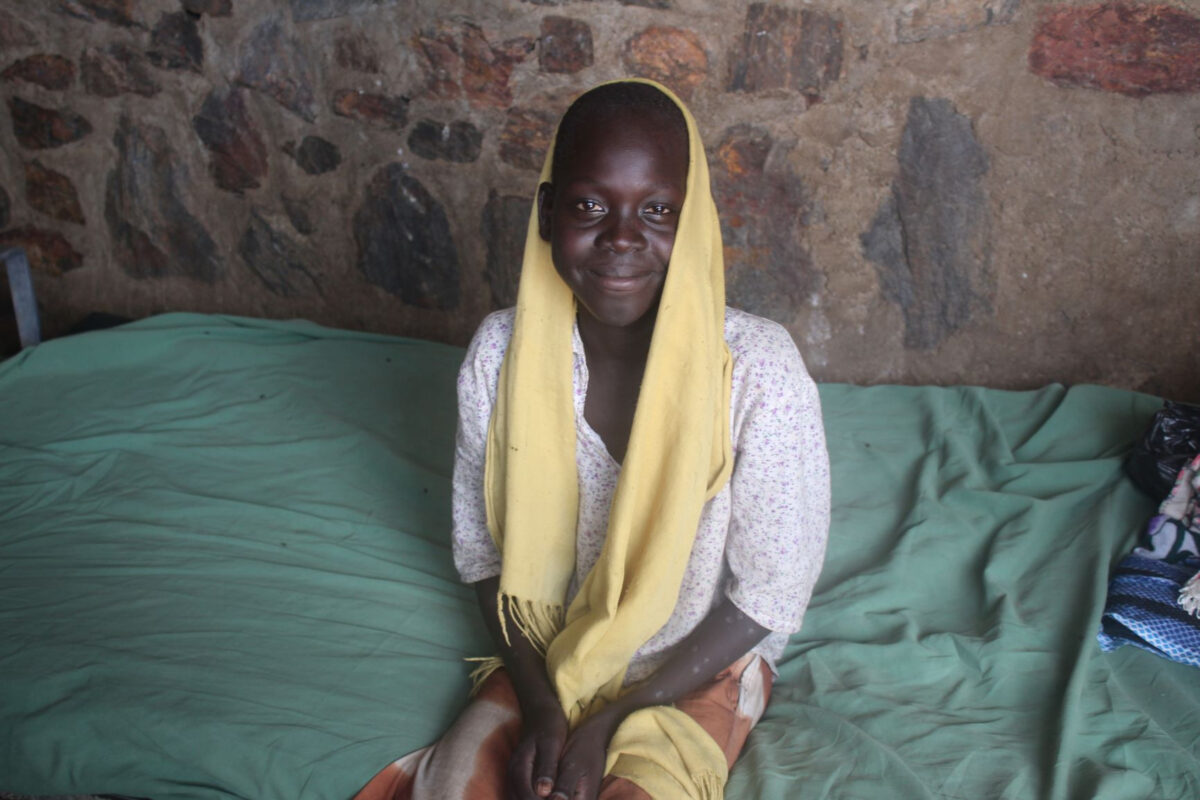 Suha
Teen Girl Unaware of Deadly Condition
Suha was just sixteen years old when she believed she had become pregnant. She was the second child from a large family in Tujor, Delami County. Suha presumed she was in her fourth month of pregnancy when things seemed to be going wrong.
Suha knew from the bleeding that recently started and didn't go away there was a problem with her pregnancy. She went to the local hospital in Tujor, where she stayed for treatment and observation for ten days. But she received no definitive answers or solution. At that point, the hospital advised Suha to look for help at Mother of Mercy Hospital.
Set in the remote Nuba Mountains and directed for years by missionary doctor, Tom Catena, the hospital treats up to 500 patients daily and serves a population of more than 1.5 million people. Sudan Relief Fund continues to support this facility, the only one of its kind for hundreds of miles, offering critical medical care for many who come here as their last or only hope.
When Suha was admitted to Mother of Mercy Hospital, she soon learned the real reason behind her symptoms. She had a molar pregnancy – a false pregnancy where a non-cancerous tumor develops in the womb and grows. If not found in time, these tumors can cause permanent infertility. They can also turn cancerous and become deadly.
Suha was put on a treatment protocol of medicines that only Mother of Mercy Hospital has available in this region. She remained at the hospital for a stretch of four months to ensure her condition would be completely healed before leaving. Her recent tests all came back negative and showed no more indication of a life threatening condition.
Suha knows she was spared from a life of infertility and the threat of a deadly cancer. She also smiles as she says how she feels much better. Suha expressed her deep gratitude to the team at Mother of Mercy Hospital for saving her life. She also gave thanks for those who support the hospital, knowing it is what allows people like her and many others to receive the lifesaving care they would not be able to find anywhere else.
These stories are made possible by your support of Sudan Relief Fund. Thank you for partnering with us to save lives.
Would you like to pray for us? Sign up for our email prayer group to receive weekly emails sharing important needs to pray for. You'll join a faith community around the globe praying to bring hope and help to suffering people in a forgotten part of the world. Click here to find out more.