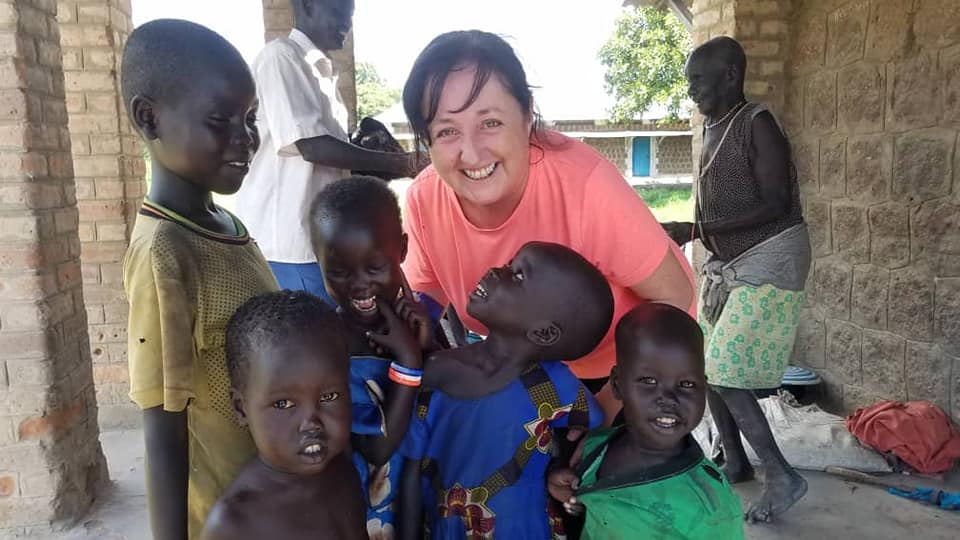 The Forgotten
Noeleen Loughran is nothing short of a hero. The missionary nurse served for years in the Bidi Bidi refugee camp in Uganda providing medical aid to South Sudanese refugees. She would seek out parts of the camp where there was absolutely no aid being delivered. She wanted to serve the forgotten. Remind them that they are not alone and were deserving as much as all God's children. When the refugees started to return home, Noeleen saw a need to move with them to continue to provide aid as they began a new chapter, hoping to rebuild their lives in their native country.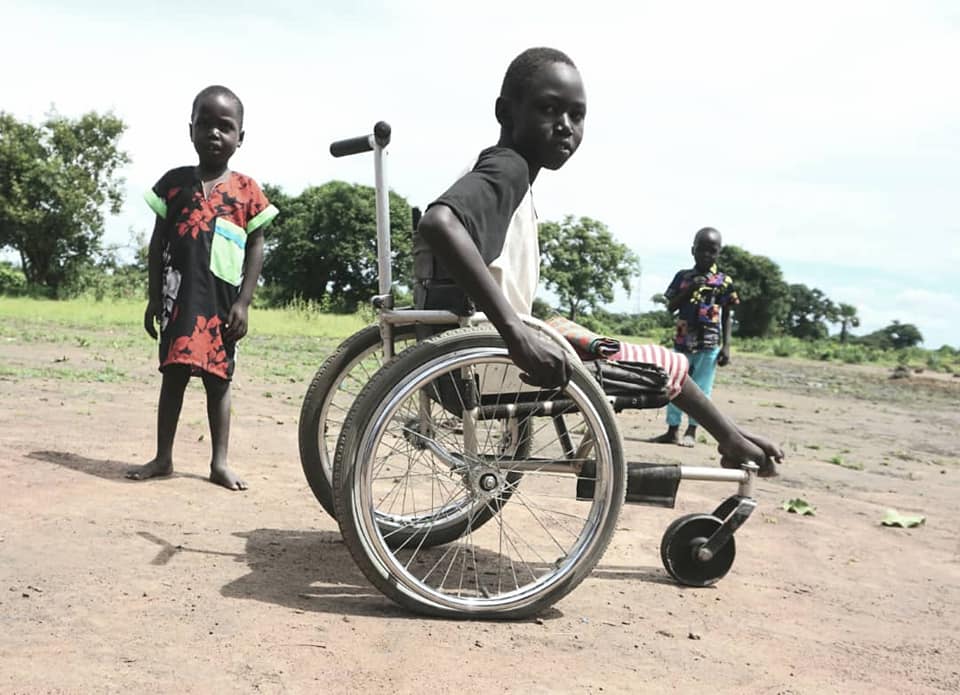 Once she arrived, she discovered a group of displaced and severely ill people. These people were destitute and suffering the effects of a terrible disease – leprosy. This ailment left them ostracized from local communities and unable to fully care for their own needs. They had nothing. They were starving. Most of the children did not even have clothing on their backs. Noeleen realized at once that this is where she was needed. And thanks to her incredible compassion and the compassion of our supporters, a new life is beginning for the people of the leper colony of Malo.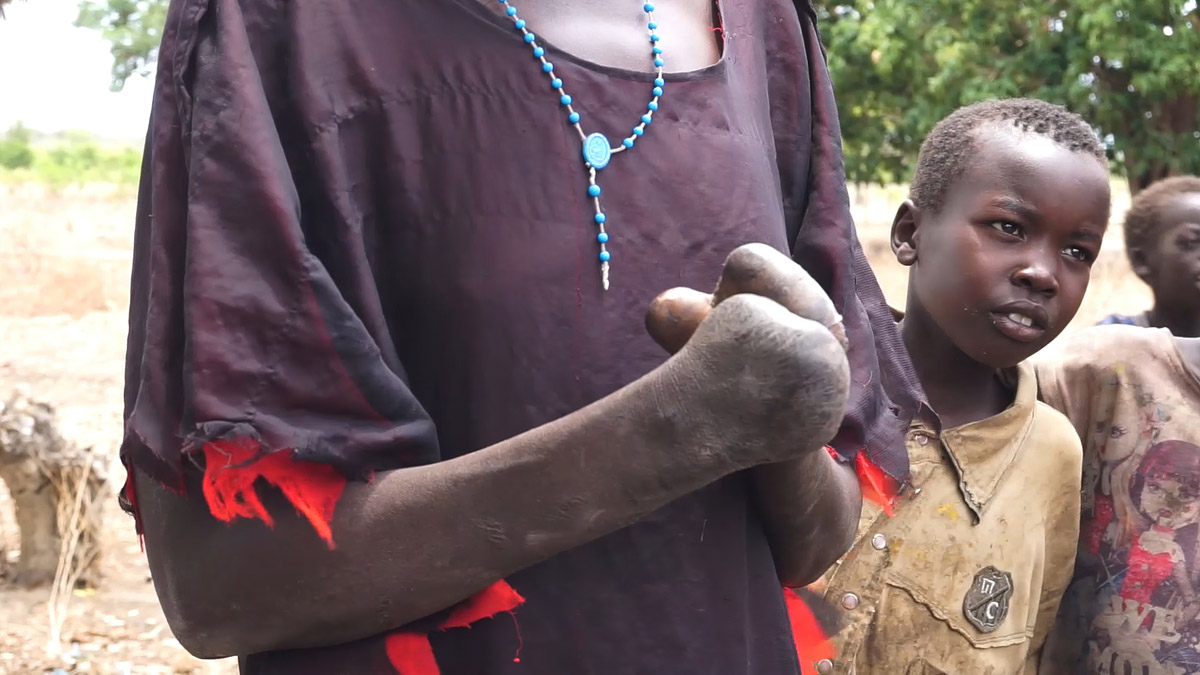 The first tremendous effort Noeleen undertook was to negotiate with local tribes for the colony to keep their land, as neighboring villages threatened to claim it as their own. Now secure, progress is being made.  Food is being delivered, small homes are being constructed, a bore hole for clean water was drilled and the reframing of a building that will become a small health clinic is underway. These people are no longer forgotten. Fully 100% of these improvements for the people of Malo have been achieved through Sudan Relief Fund and our faithful supporters. You are providing hope.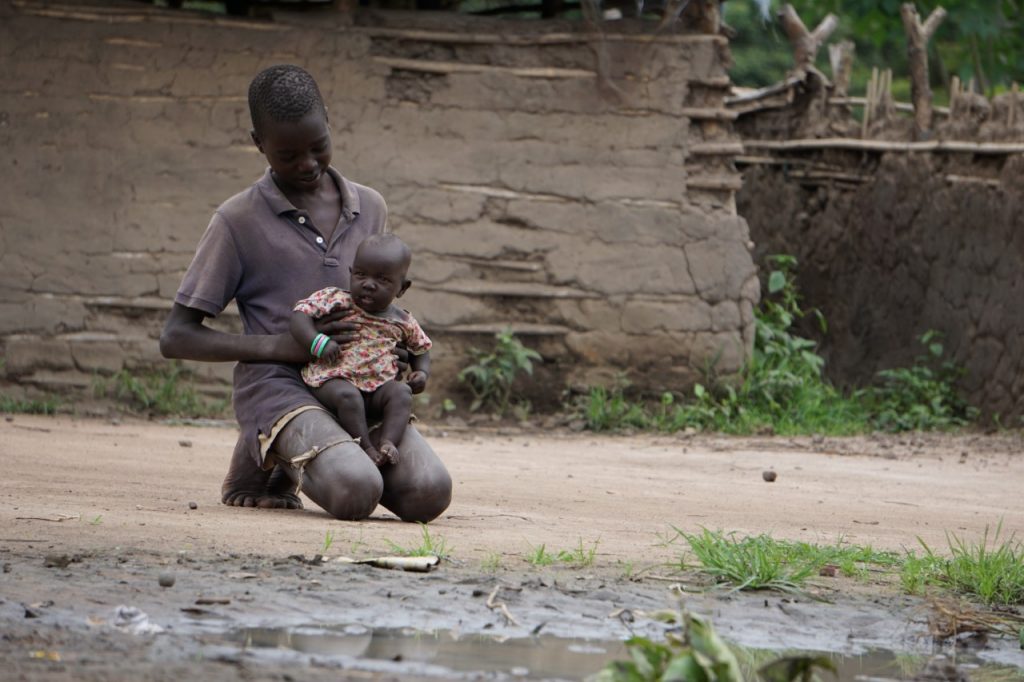 Pictured here is an 89-year-old grandmother whom Noeleen found lying on the ground outside. She was weak from starvation and could no longer stand. She is the matriarch to ten grandchildren she had been trying against all odds to provide for. When Noeleen first encountered her, she told Noeleen in desperation that she was lying there waiting to die, waiting for God to take her, because there was simply nothing left. No food for her or her grandchildren. She had lost all hope and they had accepted the impending reality of starvation.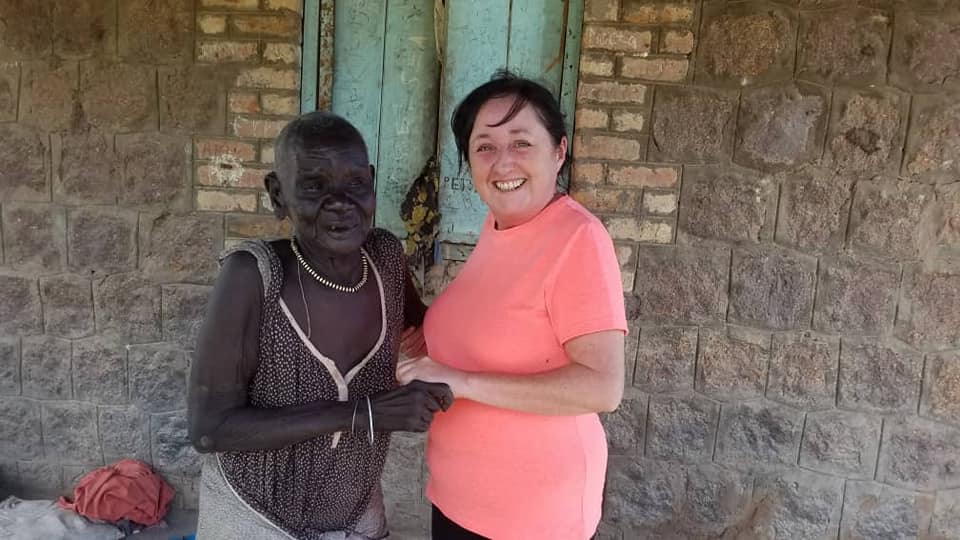 But that was before. Through our incredible partner, Noeleen Loughran, and you, our steadfast supporters, the future is changing for these 700 people. Now this grandmother of ten looks forward to joyfully greeting Noeleen every week, as food, soap, and essential supplies are delivered to her and her family. She is also smiling in this photo because this week Noeleen brought her two mattresses and some bed sheets. She will no longer sleep on the dirt floor. Even more important is perhaps the medical care Noeleen can help provide. Last week one of her youngest granddaughters accidentally fell into the fire and was taken to receive medical treatment for her burn injuries (also pictured). Previously, healthcare of any kind was a nonexistent dream for those living here.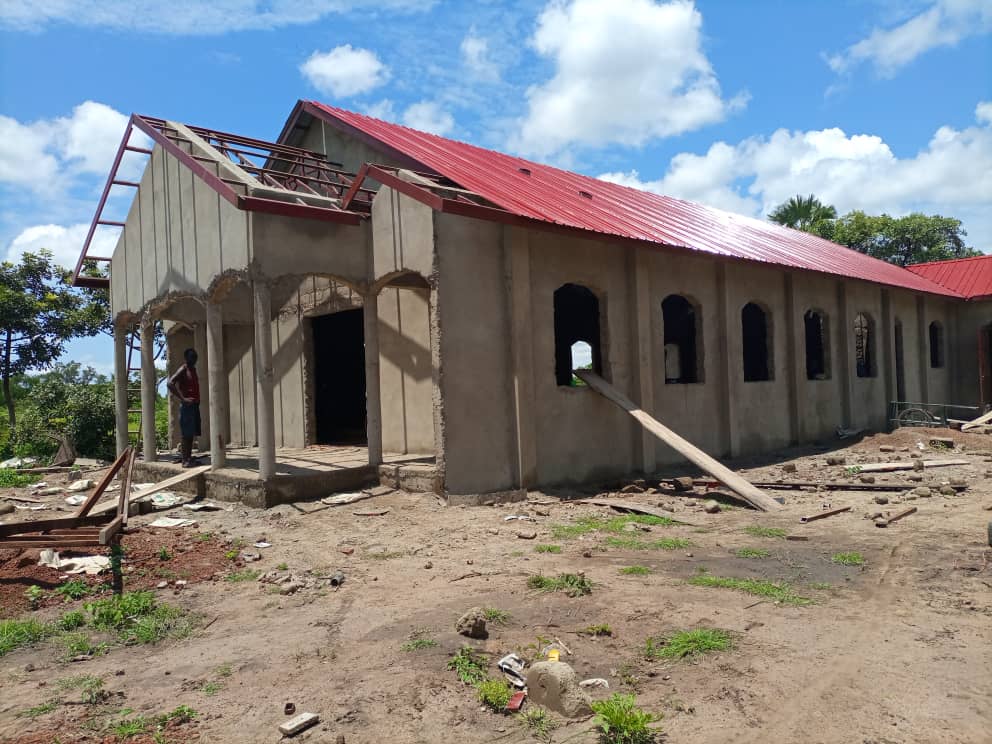 Hope has returned to the people of Malo. It is just the beginning. Leprosy is a treatable disease but with the lack of any care available for years, many people have suffered long term effects of the illness. With your help, we can continue to make a difference in this community by supporting the health clinic, farming initiatives and clean water projects. Now they can look forward to the future. And Nurse Noeleen says she's the luckiest person in the world to be a part of it.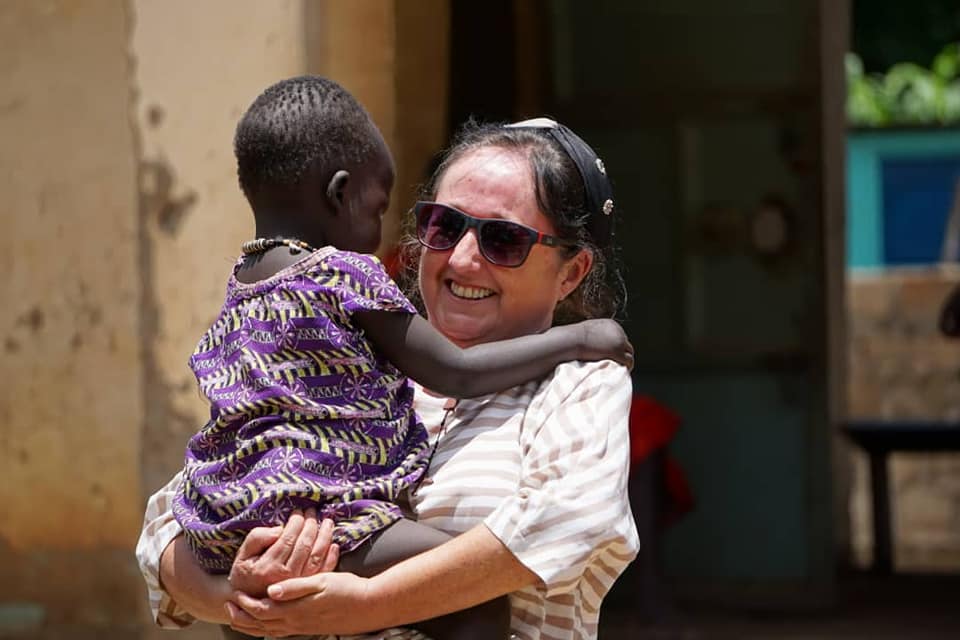 Your partnership is making this transformation happen. Would you consider supporting Nurse Noeleen's work? Please go here to give a gift of any amount, or consider monthly giving.
---
Lifting Up South Sudan is a group of people helping transform lives in South Sudan through the power of prayer. You'll receive a new prayer request weekly by email, and be part of a team praying to bring light and hope to this despondent part of the world. To learn more or sign up to receive prayer requests, go here.