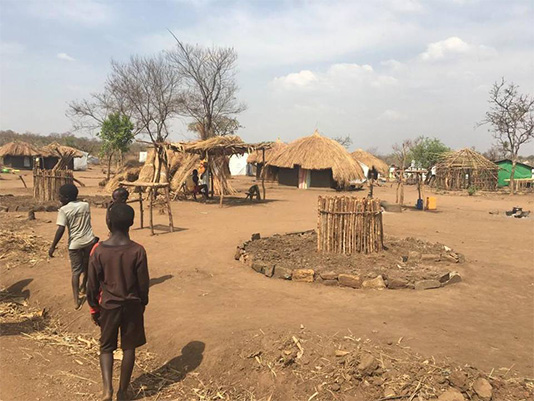 The Ugandans who let 272,000 South Sudanese refugees move in down the road
America, meet Uganda, where in this almost all-Muslim corner of the country the locals already have made room for 272,000 South Sudanese Christians fleeing famine and ethnic cleansing in a country on the brink of genocide—a situation that's just part of what the United Nations is calling the greatest humanitarian crisis since 1945.
Of the 1.5 million South Sudanese on the run from tribal warfare that has now developed into mass rape, forced starvation and other unspeakable violence, almost 700,000 have streamed across that border since peace negotiations broke down last July.
"What the whole world should know is we're not doing it because we must do it,'' says Robert Baryamwesiga, of the Ugandan prime minister's office, who is the commandant of Bidi Bidi Refugee Settlement camp. "We are doing this because we're part of the international community, and we have this obligation to humanity."
Ugandans insist they will keep making room, at the same time the United States is taking a "pause" on accepting any refugees. For now, the pause is a moot point since no one in the refugee settlements has been cleared for resettlement by the United Nations.
But in the long term as well as on the aid side, Baryamwesiga worries about whether the U.S. will do its share under President Donald Trump: "The U.S. has been our biggest partner with resettlement, but now we don't know what the future will hold."
http://www.kansascity.com/opinion/opn-columns-blogs/melinda-henneberger/article138504578.html