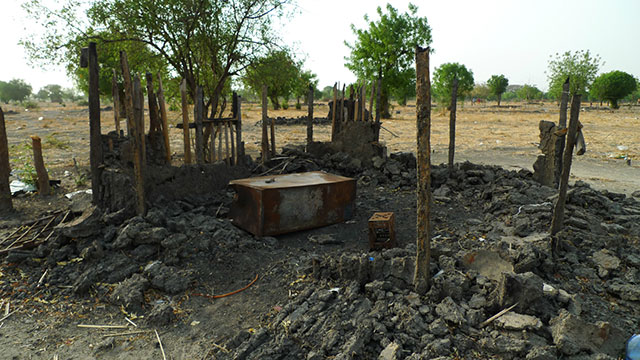 The Worst Place on Earth: Death and Life in the Lost Town of Leer
In South Sudan, soldiers get away with murder, while skulls tell truths that the living are afraid to utter. It's a land that has experienced Syrian-level death counts with almost no attention whatsoever from the rest of the world. It's a killing field, a place where human remains lie unburied, whose residents have long since fled, while its few remaining inhabitants are mostly refugees from similarly ravaged villages.
This has been the story of South Sudan's civil war: few pitched battles between armies, many attacks on civilians by armed men. Often, it's unclear just who is attacking. Civilians hear gunfire and they begin to run. If they're lucky they get away with their lives, and often little else.