The Plight of Women in South Sudan
South Sudan gained its independence in 2011 after many long years of bloody civil war, becoming the youngest nation in the world. Even before its independence, the country has been riddled with challenges. Though its citizens were united in seeking independence against the radical Islamists in the north, the newly liberated nation remains divided. Violent tribal infighting persists, causing barriers to lasting peace. Years of war have decimated the country's economy and resources, and stifled efforts for long term infrastructure and stability. Time and again we see it is the women and girls who become particularly vulnerable in conditions like these.
Women endure the adversities endemic to life in this volatile country – food insecurity, scarcity of clean water, political instability, weather extremes that sway between severe droughts to raging floods, lack of infrastructure and healthcare. But women and girls in South Sudan face severe crises and oppression from additional fronts, most of which they are powerless to overcome without help. 
Fortunately, there are those creating awareness and making inroads to help the plight of women in South Sudan. And we at Sudan Relief Fund are committed to championing their rights and advocating for them. 

CHALLENGES FOR WOMEN OF SOUTH SUDAN
WOMEN TREATED AS PROPERTY
One great obstacle women face is a long held cultural norm which views them as property. Without a husband, a woman has no right to an inheritance of land or money. Another is the custom of early marriage. Daughters are traditionally exchanged for a dowry, which frequently equates to being traded for cattle. Extreme poverty motivates families to trade their female children as soon as possible, in many cases when she is still a minor. Girls invariably become pregnant at very young ages. Resulting medical complications, combined with the dismal scarcity of maternal healthcare, have led to South Sudan's tragic distinction of having the worst mother/infant mortality rate in the world.
ONE OF WORST LITERACY RATES
Another tragic distinction is the abysmal education and literacy rate. South Sudan has the lowest school attendance of any country in the world. This applies to boys' education, but is even worse for girls. Trapped by forced early marriage, girls are not allowed to continue school and very rarely receive a secondary education. Sometimes they don't even complete a primary level. 
According to a report from USAID, "After enduring two decades of civil war, the people of South Sudan have one of the lowest literacy rates in the world. It is estimated only around 8% of women in South Sudan are literate, possibly the lowest female literacy rate in the world."

VIOLENCE AGAINST WOMEN
It could be argued that violence against women here is the worst crisis of all. Rape is not uncommon. There are no domestic violence laws in South Sudan to protect them, and no laws exist to prosecute perpetrators. There is a stigma and culture of silence. Missionary Nurse Noeleen Loughran, who served in the refugee camps during the height of the civil war, described, "Rape is almost a part of life for them, and many of the soldiers have HIV, so rape can be a death sentence."
And yet in the midst of tragedy spring the early seeds of hope. The Sudan Relief Fund and our partners are among those paving the way to turn the statistics around. We work with medical volunteers, missionaries, humanitarian organizations, and peacemakers like local Bishop, Eduardo Kussala, who coordinate resources, advocate for victims, and engage in peace talks. Lasting solutions for women require tackling the challenges from many directions.  
PROGRAMS FUNDED TO SUPPORT
WOMEN OF SOUTH SUDAN
IMPROVEMENTS IN HEALTHCARE
One area of great need is healthcare. Sudan Relief Fund supports several hospitals, such as the Mother of Mercy Hospital in the Nuba mountains, the St. Therese Hospital in Nzara, the health clinics in Gigaiba and elsewhere, which all supply vital maternity care that is nearly nonexistent in the country.
The Catholic Health Training Institute in Wau is training young South Sudanese men and women to become nurses and midwives. Currently 60 of its 89 students are women – a remarkable statistic in this country – and 30% of graduates to date are women. Facilities like these are giving more mothers access to healthcare and are training women for medical professions.

SCHOOL SUPPORT
The Loreto Rumbek School is fighting to empower youth and young girls through educational opportunity. Pioneering efforts at the secondary school keep girls in attendance and protect them from childhood marriage. Girls live on campus in a dormitory setting, and Principal, Sister Orla Treacy, requires parents to sign a contract promising not to remove the girls early. Hundreds of young women have completed secondary school here, equipping them for a far more secure future.
A shortage of qualified teachers is another obstacle to education in South Sudan. The Solidarity Teacher Training College in Yambio is fighting illiteracy and poor education rates by equipping more students to become teachers. Graduates earn a nationally recognized certificate in Primary Teaching. So far 18% of its graduates are women, and the school hopes to continue to increase this number. 
ORPHANAGES PROVIDE A SECOND CHANCE
Sudan Relief Fund supports a number of orphanages throughout the country, which literally transform the lives of at-risk orphaned or abandoned children. Rescued from roaming the streets or countryside, boys and girls alike not only receive food, shelter, clean water, clothing, and medical treatment, but they are also sent to school. Many girls are funneled from primary schools to live at the Loreto Secondary School for girls, and receive their high school education. 
One example is a young woman named Grace Umerani, raised by Sister Bianca Bii from age 5 at St. Bakhita's Orphanage. From tragic beginnings and escaping enemy soldiers with her life, Grace achieved the highest math exam score in her country and received a scholarship to attend college in New York. She is majoring in health and human services so she can give back to her country when her studies are complete.
REHABILITATION CENTERS
To combat violence against women, one of the first of its kind in South Sudan is the trauma rehabilitation center, run by nuns of the Tombura Yambio diocese known as the Blue Sisters. The facility offers a home for women and girls who have suffered rape, abuse, or extreme shock from the violence of brutal conflicts. Here they can recover from the suffering they've endured, with love, patience, prayers, and therapy. Sudan Relief Fund recently supported an expansion of the facility to bring healing to even more women.

EMPOWERING WOMEN FOR THE FUTURE
There are encouraging signs of early progress for women in this country. The revitalized peace agreement signed three years ago requires 35 percent representation of women in governing institutions. While the country is still far from meeting this target, the first female speaker and a number of women parliamentarians have recently been appointed. There is also a foundation being laid to train young women for future leadership positions in their nation's government, through a mentorship program.
Nevertheless, women and girls continue to bear the brunt of the country's injustices. The programs we have put in place to aid them would not exist without the support of Sudan Relief Fund and our faithful donors. You are the most important agents of change. Your support to further these programs will help improve healthcare for women, expand their educational opportunities, and reduce violence by helping lift women to a position of influence, to bring about a culture of change. By helping women in South Sudan, as in the example of Grace Umerani, you lay the foundation to empower women who will transform the nation.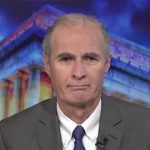 Sincerely,

Neil A. Corkery
President
PS –Please support these programs today that fully depend on the gifts of compassionate donors like you, so we can frame a more just and hopeful future for the women of this country.