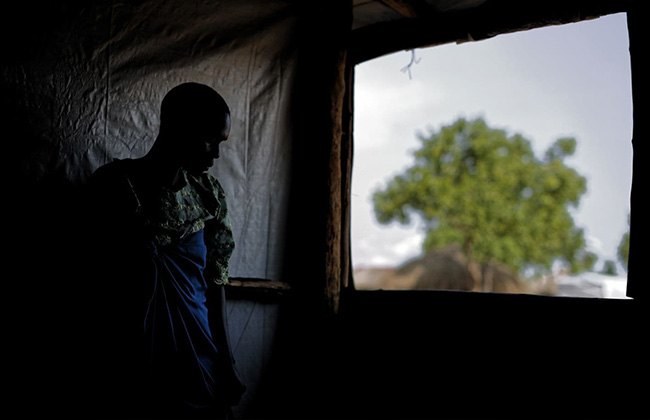 South Sudan's latest civil war atrocities kept out of sight
The accounts are horrific. A young girl strangled and gang-raped. Children burned alive as government soldiers blocked the door of their hut and set it aflame.
These are some of the atrocities revealed in 14 reports, seen by The Associated Press, that have not yet been released by the independent body charged with monitoring a failed cease-fire imposed in December in South Sudan, where civil war is now well into its fifth year.
The reports should have been released last month at a meeting led by the Joint Monitoring and Evaluation Commission but South Sudan's government did not attend, preventing the accounts of abuses from being made public because there was not a quorum.
"The reports contain evidence that soldiers continue to kill, rape and destroy property. The decision to keep these ongoing atrocity crimes secret sends the wrong message," Jehanne Henry, senior Africa researcher for Human Rights Watch, told the AP. Only five such reports have been released this year.
South Sudan's government didn't respond to multiple requests for comment on why it didn't attend last month's meeting.
The unpublished reports describe violations by both government and opposition forces but most of the accounts blame government troops for instigating attacks and deliberately targeting civilians.
"Silence on the violations only encourages further violations," said Edmund Yakani, executive director for the local advocacy group Community Empowerment for Progress Organization.
https://www.washingtonpost.com/world/africa/south-sudans-latest-civil-war-atrocities-kept-out-of-sight/2018/06/06/d3f756bc-6969-11e8-a335-c4503d041eaf_story.html?noredirect=on&utm_term=.c01c6ac2c5b1