Loreto School for Girls
Pioneering Educational Equality in South Sudan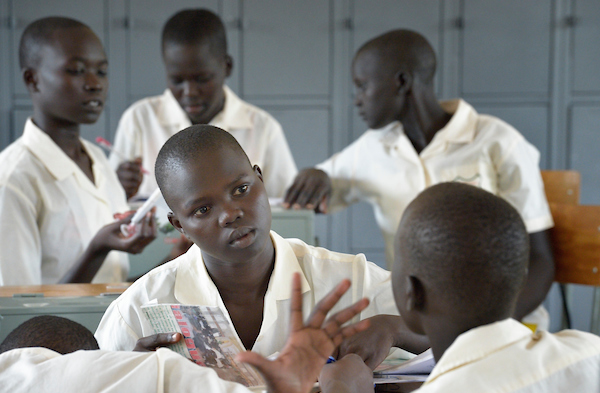 "In the future, women will do great things." This was the mantra of women's visionary, Mary Ward. It's also the founding principle of Loreto School for Girls, an institution paving the way for girls to have equal access to education in South Sudan.
Education is essential in lifting from poverty and equipping children to become successful adults. But ongoing war, internal conflicts, widespread poverty and displacement keep many children here out of school. An appalling 70 percent of children don't attend school regularly, and even fewer of those are girls. Just one in ten girls finishes primary school, and most are never given the chance to attend secondary.
The Loreto campus, directed by Sudan Relief Fund partner and school principal Sister Orla Treacy, is comprised of a primary school for girls and boys, and a secondary school for girls. There are agricultural projects on site, and a health clinic serving students, staff, and the community at large.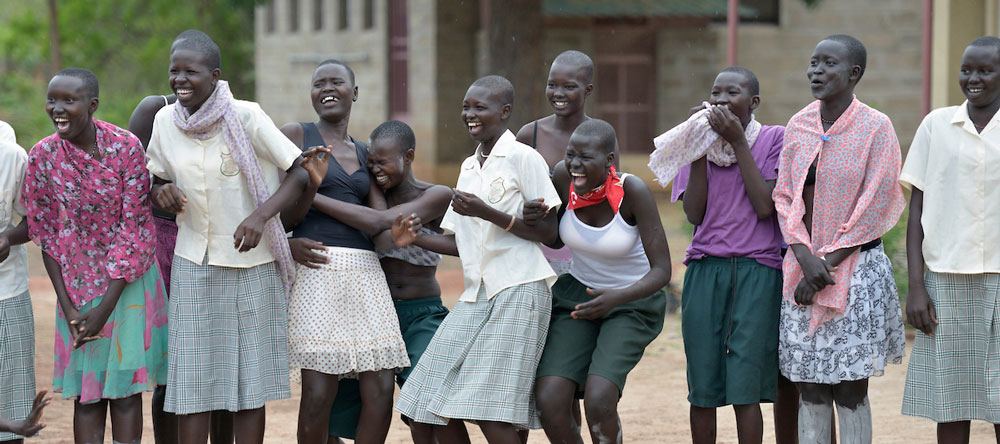 Loreto School for Girls stands as a bastion amidst longstanding tradition that education is unnecessary for girls. It's even been said that "girls are born so people can eat." Kept to do chores at home, work on cattle farms, or exchanged for cows in forced marriage arrangements while still minors, girls face an uphill battle to go to school.
But Loreto School for Girls in Rumbek is changing hearts and minds, and inspiring girls around the country to pursue their full potential. Girls enrolled in secondary school live on campus in a dormitory setting, protecting them from the entrapments of forced marriage arrangements or being denied the opportunity to finish their secondary education.
Students from Loreto schools consistently perform in the highest percentage among their nation, and each year more graduates of the secondary school for girls go on to higher education at the university level.
Many female collegiates return to use their skills in their home areas, encouraging other young girls to follow their path, and demonstrating to families the good that can be accomplished in educating their daughters.
Loreto School for Girls recently produced its first female alumna to become an attorney, and a female university graduate in clinical medicine has returned to work in the campus health clinic. Each year the success stories grow, as do the hundreds of girls vying for available openings to come to the school.
Loreto Schools is also pursuing new initiatives to allow local adults to take evening classes at the campus, in an outreach to the community and to further underscore the empowerment of education – that its value and right is universal.